Cara L. Boroda
I play hard and I work even harder. I love living in LA and I try to experience everything Los Angeles has to offer; living life to the fullest. I bring my passionate approach to everything I do from spinning and distance running to exploring the festivals and unique food establishments throughout our community. Such enthusiasm makes me passionate about helping people who find themselves at a crossroads in their lives.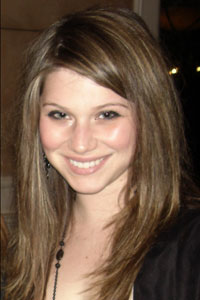 By understanding the emotional details of each unique situation, I work tirelessly to keep our clients focused on clarifying what's important to them and to appreciate the larger picture of getting on with their lives. I've seen first-hand how challenging this type of transitioning can be and I've devoted my legal practice solely to family law.
I enjoy working here at Van Oorschot Law Group, because it's a tightly knit team of intelligent, personable and dynamic individuals who share a common goal, helping our clients to transition and move on with their lives.
I earned my B.A. in Law and Society from the University of California at Santa Barbara in 2005. As a journalist at heart, I was an editor of the Law and Society Review, and a staff writer for the university's daily newspaper. I earned my law degree from Southwestern Law School in Los Angeles, where I received several awards recognizing outstanding achievement in the study of family law.  I also gained family law experience through judicial clerkships with the Honorable Scott M. Gordon and the Honorable Mark A. Juhas, family law judges of the Los Angeles Superior Court and with the Los Angeles District Attorney's Office.
I'm a member of the Family Law Sections of the Los Angeles County Bar Association, the Beverly Hills Bar Association, and of the Provisors network. I also volunteer at the LA County Domestic Violence Clinic, and help to raise funds with the Leukemia & Lymphoma Society to fight blood cancers.