Marlo Van Oorschot
I call it the "appreciation file." I began it over 20 years ago when I started as a Family Law attorney and it grows every year. The appreciation file contains all of the very personal and touching thank you letters I've received from individuals and families I've helped transition through extremely challenging personal times. I keep the file as a reminder of the very important work we do in helping our clients. It reminds me that I make a difference for my clients because I'm always there when they need me.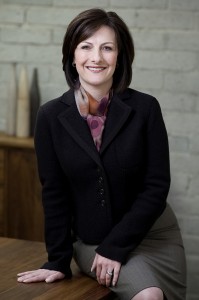 Truth is, I could have been a vet rather than a lawyer. When I was a kid, we had rabbits, dogs, birds, fishes and turtles.  I loved these animals and always felt sad when they became ill. Then, one day, my Mom and I took one of our ill dogs to the vet, where I quickly discovered I couldn't stand the sight of blood. But if I couldn't be a vet, growing up surrounded by a menagerie gave me a good instinct for relating to others, which serves me well as a lawyer.
Over the last 20 years I've been privileged to help hundreds of clients resolve their divorce, child custody, child and spousal support, and property disputes. I focus on getting clients from crisis to contentment, and from chaos to safety, stability and happiness. As the founder and managing partner of Van Oorschot Law Group, PC, I approach each client's legal concern through a process that I trademarked as "Strategy. Guidance. Teamwork. ™"  This means I work with each client as a trusted partner, assessing their needs through every step in divorce and family law proceedings.    As a zealous advocate focused on complete resolution, I bring a wide range of litigation and mediation skills to the table.
A growing area of emphasis in our practice is "grey divorce:" helping individuals over the age of 50 deal with the realities of a divorce proceeding. I've become very sensitive to the unique financial, retirement and employment issues facing the older divorcing individual, and I've made a major professional commitment to educate this generational group about the complexities they face in divorce.  My book, How To Survive Grey Divorce, has been praised for how it helps both spouses understand and manage the difficulties surrounding divorce after age 50. My writings on grey divorce have appeared in the Los Angeles Daily Journal and LA Family Magazine, and I've appeared on KCAL9 News to discuss grey divorce concerns.  I also speak, and blog widely on family law issues.
I've been selected by my peers as a California SuperLawyer as designated in Los Angeles Magazine  and have AV® Preeminent™ status from the authoritative Martindale-Hubbell peer-review process. My professional memberships include the Beverly Hills Bar Association (Family Law Section), Los Angeles County Bar Association (Family Law section), Ventura County Bar Association and Santa Barbara Bar Association and Los Angeles Superior Court Family Law Mediation Panel. With a finance degree from Cal Poly to go with my law degree from Southwestern University, I can work on financially complex cases and advise clients on making the wisest financial decisions about their family law matter.   As a group leader in a professional organization called Provisors I have access to a wide range of other professionals with experience and expertise that can help my clients.
When I'm not working with clients I am the "travel agent" who organizes the unique travel expeditions my husband Jeremy and I take. I enjoy my latest passion, photography. You should see my photos of my dogs.
Resume
EDUCATION
Southwestern University School of Law, Los Angeles, California
Juris Doctorate, May 1994
Admitted to practice in California as Attorney at Law, December 1994
California Polytechnic State University, Pomona, California
Bachelor of Science in Business Administration, Minor in Finance, 1989
Cum Laude
AWARDS/ACKNOWLEDGEMENTS
Rated AV® Preeminent™ by Martindale-Hubbell.
Super Lawyer, Los Angeles Magazine – 2012-2019
Best Lawyers in America – 2013-2019
Top Rated Lawyers, Los Angeles Times – 2012-2018
Top Women Attorneys in Southern California, Los Angeles Magazine – 2012-2018
Rising Star Super Lawyer, Los Angeles Magazine – 2004-2005
PROFESSIONAL EXPERIENCE
Van Oorschot Law Group, PC, (formerly Law Offices of Marlo Van Oorschot, APLC) Los Angeles, California
Attorney – 2001-Present
Mayer, Glassman & Gaines, Los Angeles, California
Attorney – 1999-2001
Kolodny & Anteau, Beverly Hills, California
Attorney – 1998-1999
Holmes & Holmes (formerly known as Law Offices of Robert K. Holmes), Glendale, California
Attorney – 1994-1998
API Security, Inc., Culver City, California
Financial Analyst – 1989-1991
RELATED EXPERIENCE
Houston Family Law Trial Institute, South Texas College of Law, Houston, Texas – May 2013
Houston Family Law Trial Institute, South Texas College of Law, Houston, Texas – Advanced Business Valuations – May 2015
Mosten Mediation Advanced Divorce Mediation Training Program, Los Angeles, California – 2002
Mosten Mediation Divorce Mediation Training Program, Los Angeles, California – 2002
TEACHING EXPERIENCE
University of La Verne School of Law, Woodland Hills, California
Adjunct Professor, Community Property – 1997
PUBLICATIONS AND PAPERS
BOOKS
"How to Survive Grey Divorce: What You Need to Know About Divorce After 50" — 2012
(Published by the Van Oorschot Law Group).
Strategies For Family Law in California
(Co-Author, Inside the Mind series, by Aspatore).
ARTICLES
"Late-in-Life Spousal Support:  Strategies to Maximize Financial Life Post Divorce",
American Bar Association, Family Advocate – Winter 2017-Vol.39, No. 3
"How to value a small business when getting a divorce",
Los Angeles Daily Journal – July 2015

"Civility in the Practice of Law: How the Legal Profession Can Do Better",
The Bencher, The Magazine of the American Inns of Court – July/August 2013

"Happy Beginnings: mediated prenuptial agreements",
Los Angeles Daily Journal –  April 12, 2013
"Families at War",
Los Angeles Lawyer Magazine – November 2012
"Are pets part of the family",
Los Angeles Daily Journal – July 17, 2012
"Reasons For And Against Marriage Counseling When Your Spouse Says 'I Want A Divorce'",
Huffington Post – November 8, 2011
"Your Parents' Grey Divorce:  No More Ozzie and Harriet"
Los Angeles Daily Journal – July 26, 2011
"Planning for Your Divorce . . . and Your Next Marriage"
GPSolo, (a publication of the American Bar Association) – October 2008
PRESENTATIONS
MCLE Program Provider
"The Collision of a Late-In-Life Divorce and Health Care",
Beverly Hills Bar Association – April 2013
MCLE Program Provider, MCLE Article
"Families at War"
Los Angeles County Bar Association – November 2012
"Divorce Financial Planning"
Financial Planning Association of Los Angeles – July 2012
REFERENCES
Marlo is a commentator and contributor to various sources on celebrity divorces and family law matters including:
PRINT
"Divorce + Recession + Retirement = Oh, My!"
Source for Article, Investment Advisor Magazine – September 2012
"Divorce and your retirement: Splitting up in midlife or later poses unique financial problems"
Source for article, Consumer Reports Money Advisor – September 2012
WEB
"Demi Moore Files Divorce Papers: What She Wants From Ashton Kutcher"
Source for article, Yahoo! OMG website – March 7, 2013
"Will Kim Kardashian Divorce Kris Humphries Before Kim's Baby Arrives"
Source for article, Yahoo! OMG website –  January 2, 2013
MEMBERSHIPS/AFFILIATIONS
Beverly Hills Bar Association (Family Law section)
Los Angeles County Bar Association (Family Law section)
Santa Barbara County Bar Association
Ventura County Bar Association
Santa Barbara County Superior Court Mediation Panels (CMADRESS, Cadre and Family   Law Settlement Master)